Connie Burke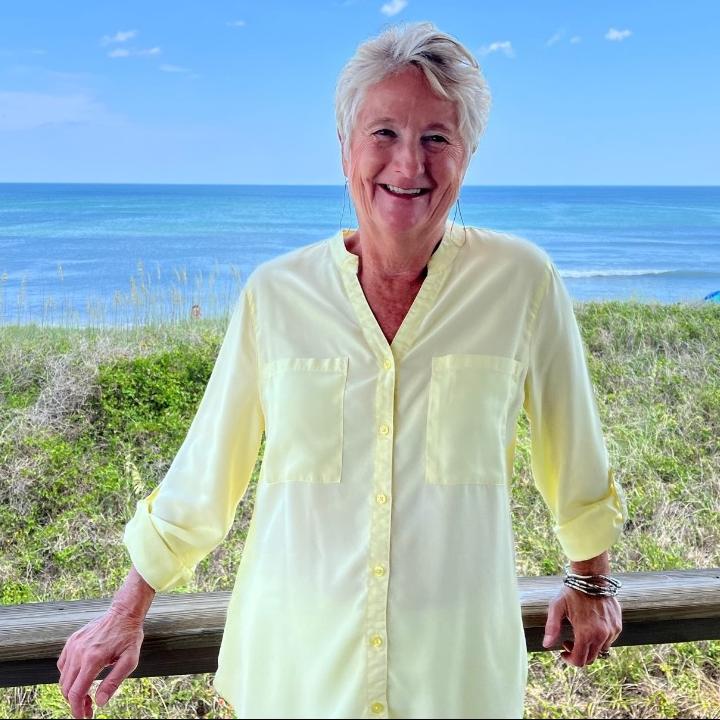 After spending much of her childhood on the Outer Banks growing up, Connie returned to Nags Head in 2002 Connie returned to Nags Head, calling this "home".
A graduate of Salem College and Northwestern University's Kellogg Graduate School of Management, where she received a MBA, Connie began her career by joining a large North Carolina bank. She then moved to the Harris Bank Chicago and later joined Merrill Lynch in Williamsburg. In 2003, having recently moved to Nags Head and wanting to make a career change, Connie joined a prominent Outer Banks real estate firm and remained there for nearly 20 years when she joined the Coastal Carolina Real Estate Sales Team.
Always giving back to her community, Connie has served on the board of community bank, a savings and loan, a college's museum and currently serves on the board of a local building supply company.
Daily, Connie finds joy in the close proximity to nature, especially in the unique beauty of the sunlight, water and sand. She wants to share these natural treasures with others and would love to assist you with your Outer Banks purchase or sale.
Phone: 252.573.9564
It was such a pleasure to work with Connie during the purchase of our Outer Banks property. Connie understood the difference between a vacation rental vs. second home and the needs of both being different. Us, trying to find a balance between the two, never thought of certain aspects she brought to light. She showed us multiple houses until we found the perfect one! No ask was too big and if she wasn't sure, she put us in contact with the right person to get us the answers we needed. Connie is a wealth of knowledge and resources, and we are so glad we trusted her with this investment. Certainly someone we would not only recommend, but use again in the future!
Don, Wes and Families