Randy Nance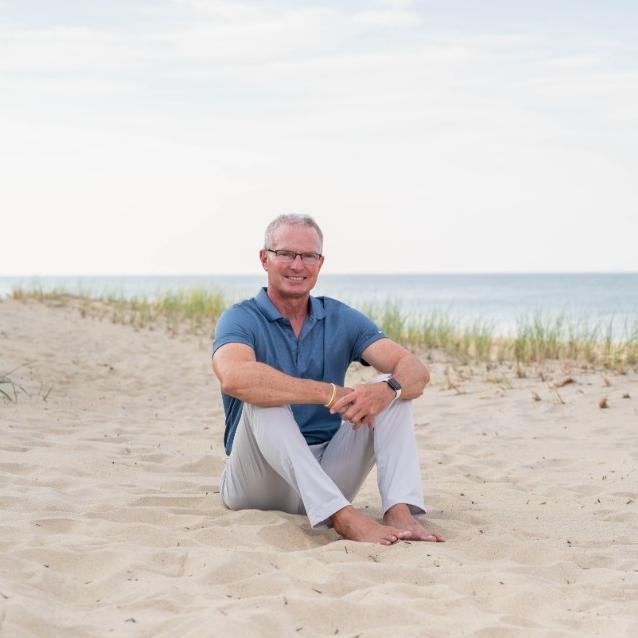 After spending years on annual family vacations on the Outer Banks as a child and young adult, Randy and his wife, Nancy, moved here permanently in 1991. He is a graduate of Virginia Tech (an avid Hokie!) and had a successful career in TV cable advertising prior to becoming a Realtor in 2002. Randy lives in Nags Head with his family and enjoys all the Outer Banks has to offer. He is currently mastering the sport of stand-up paddle boarding, enjoys playing golf and working out.
Randy's philosophy as a Realtor is to cultivate client relationships through trust and integrity. He takes pride in maintaining superior market knowledge and sharing this knowledge with his clients. Randy uses his attention to detail and his ability to listen and understand his clients' needs to provide superior customer service in today's sophisticated and challenging real estate market. Randy's relationship with Coastal Carolina Real Estate Sales provides his clients with great marketing power through local and national resources. Randy and his team of experts will go the extra mile to ensure your complete satisfaction.
Phone: 252.202.3374
When seeking to purchase a home in the OBX, my wife and I could not be more pleased with the cooperation and results achieved by utilizing Randy Nance. Randy demonstrated a thorough knowledge of the community, available homes, and was extremely sensitive to our personal desires. His tenacity in pursuing our sometimes challenging objectives resulted in the successful and timely purchase of our new home at a value below our target price. We feel confident in referring Randy to anyone seeking a new home!
Frank & Christine Campanale
Somerset, New Jersey
Randy Nance is by far the best realtor our family has ever worked with! When looking to relocate from Florida, my mother and I were looking for homes in different price ranges to fill very different needs. We had only visited the Outer Banks a few times and moved here to be closer to family. Randy listened to our concerns and particular requests, gave us excellent guidance and suggestions and made our overall experience easy and enjoyable. He did so much research and prep work that when time came to see houses, he knew exactly what we wanted and needed. Randy repeatedly went above and beyond in assisting us shop from afar, and was with us through every step of the process. I cannot recommend him highly enough. He has assisted our family find three perfect homes and I know that if I was ever in the market again, he is the ONLY realtor I would trust.
I really do mean it, you were wonderful to work with! Take care and know we're here for you should you or Nancy need anything.
Nandy Stuart
Scholarship & Office Administrator
Outer Banks Community Foundation
"We have worked with Randy many times over the past ten plus years. He is always responsive and consistently provides honest counsel whether we are buying or selling property. In the process, Randy has become a friend we can count on to help us with our real estate needs on the Outer Banks."
Jim & Marianne Young
Richmond, VA
I recently had the pleasure and good fortune of working with Randy Nance and can't speak highly enough of Randy's professionalism, knowledge, honesty and total dedication to help me find and purchase a new home. I relocated from Florida to the Outer Banks after my husband passed away and as I had never purchased a home by myself, I did not know where to start and how to understand all the steps and intricacies involved. Randy not only took the time to search for the house that most matched my needs but he patiently explained every step of the buying process, gave me advice on how to proceed and was always there to answer any of my many questions. In fact, thanks to Randy, what could have been a nightmare turned out to be a wonderful experience. There is no doubt in my mind that, should I ever need to sell or buy property in the future, Randy Nance would be the only realtor I would call.
Cris Stuart
Nags Head, NC
Randy made the home buying process simple. He was knowledgeable, responsive, attentive and always available. His attentiveness has continued past our closing. We don't hesitate to recommend him to family and friends."
Joe and Janet Noone
Bel Air, MD
Randy worked with us for a year helping us to locate the perfect condo. Randy went over and above to look for a suitable property for us. He knew our requirements and he would check out the properties before recommending that we come and look at them. He didn't give up and found the perfect place. We were not familiar with buying property, so Randy walked us through every phase of the purchase. He was always there to answer any questions. He met with us at every location. After we closed on the property, he met with us and made sure that we were comfortable in our new vacation home. Can't say enough good things about Randy. He is very knowledgeable about the properties in the Outer Banks. Randy is honest and very thorough in his work and very professional.
Beverly Yeoman & Phil Rehrig