The Coastal Carolina Vacations Team
MEET THE EXPERTS
Meet the people behind Coastal Carolina Vacations.
Rental Manager
Laura Payne
Laura has been working in Property Management on the Outer Banks since 2009, soon after becoming a NC Broker in 2010. Laura says the best part of her job is creating and maintaining owner relationships. Growing up vacationing on the Outer Banks with her family, Laura made the permanent move to the Outer Banks from Alexandria, Virginia in 2002. She currently lives in Kill Devil Hills with her Husband and 2 children, who keep her busy. When she does have some spare time, she loves camping in the mountains, gardening, and enjoying the beach.
Phone: (252) 489 - 4703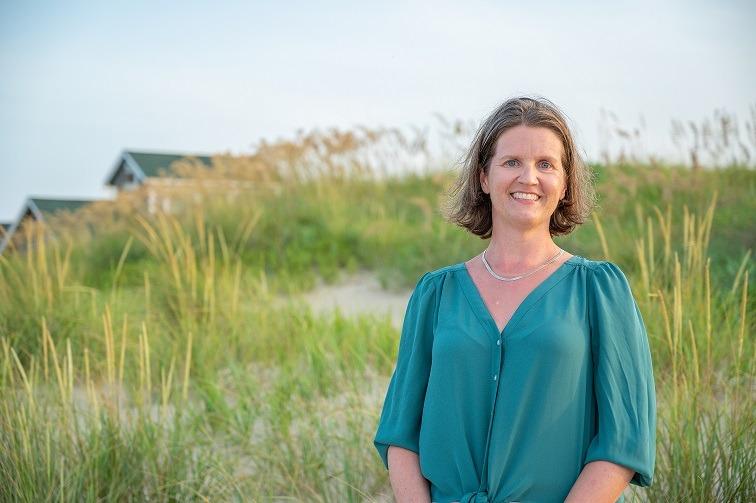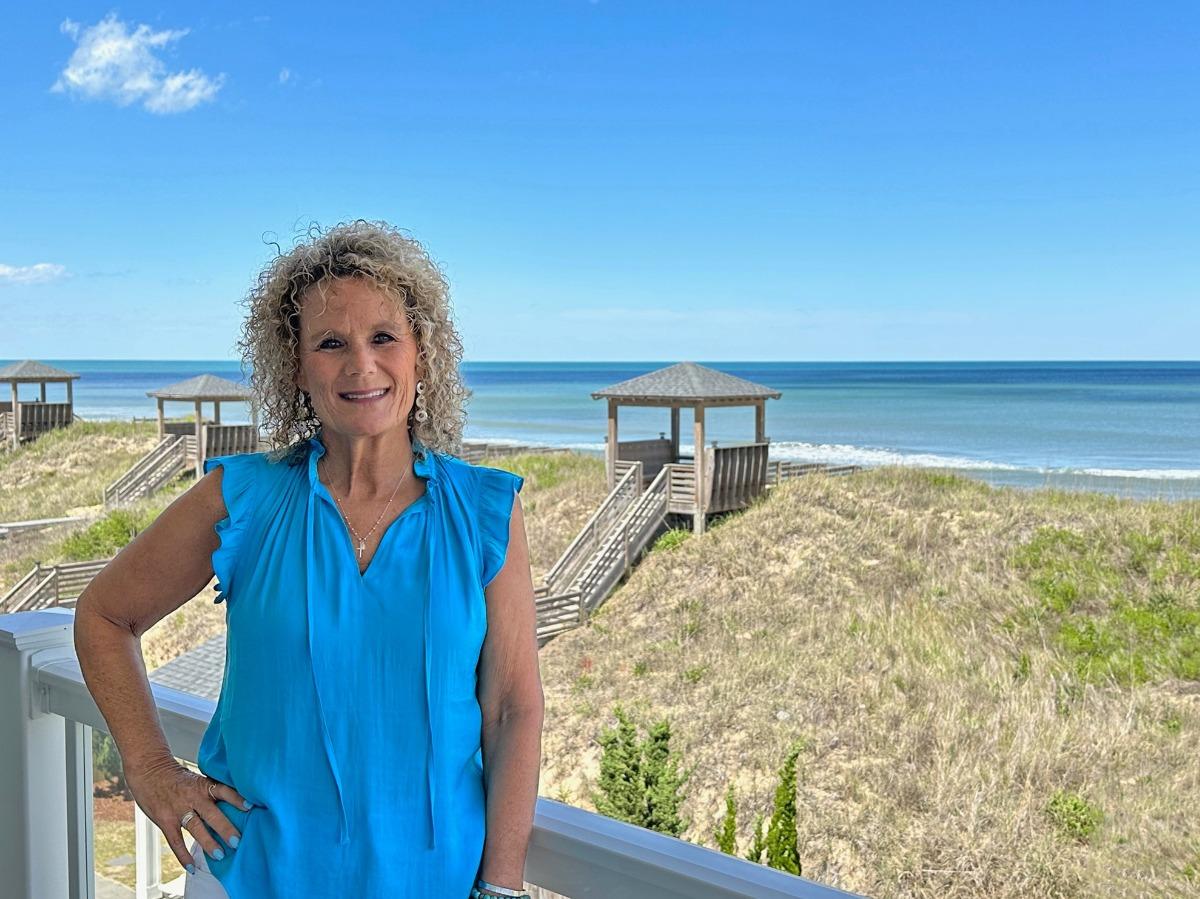 Rental Manager
NANCY D. BEASLEY
Originally from Franklin, Virginia, Nancy's family spent many childhood summer vacations on the beautiful Outer Banks. In 1983, Nancy made the Outer Banks her permanent home, started her career in property management, and soon after became a NC Broker.
With 40 years of experience in the vacation rental industry, Nancy brings a wealth of knowledge, experience and professionalism to the Coastal Carolina Vacations and Sales team. She loves developing and maintaining owner and guest relationships and thrives in problem solving situations. Nancy currently resides in Kitty Hawk and when not working, she finds her happy place spending time with her daughter and 2 grandchildren, along with beach time, watching movies, dancing and going on cruises.
Phone: (252) 360 - 4232

Vacation Specialist
HIlary folkner
Hilary has the pleasure of assisting our vacationing guests throughout their rental experience. Whether it is finding and booking the perfect home or answering any questions that may arise, you can count on Hilary. She has been a vacation rentals professional in reservation sales and guest services since 2018 and is now NC Broker. Being a local to the Outer Banks since 2000, she is grateful to raise her son, Soren, with her husband Troy in a wonderful and unique community. In her free time she enjoys gardening in her greenhouse, paddleboard, and spending time with her family.
Phone: (866) 938 - 7497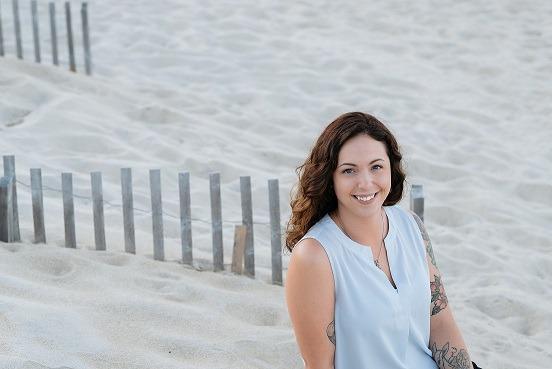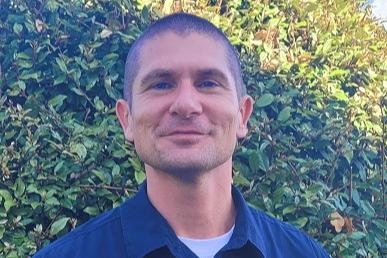 Vacation Specialist
everett fifield iv
Everett is Coastal Carolina Vacations guests' right hand man. He is there to assist vacationing guests throughout their rental experience with anything from finding the perfect home to answering any questions that may arise. Everett has been a local to the Outer Banks since 1998. He is an NC Broker with over 20 years of local hospitality and rental experience, meaning you're sure to be able to rely on him for your vacation needs. In his free time, he loves adventuring outdoors with his two young boys; fishing, kayaking, riding bikes, and hiking the Nags Head Woods Preserve.
Vacation Specialist
Amanda howell
Relocating from Charlottesville, V.A., in 2018, Amanda's love for the area brought her to the Outer Banks. Celebrating over 25 years in customer service, she strives to be the best point of contact for visitors and owners alike. Amanda has been a part of the vacation management industry since 2019 and has her NC Provisional License while working towards her NC Non-Provisional License. She loves spending time with her daughter and watching the incredible wildlife along the OBX in her spare time.

Phone: (866) 938 - 7497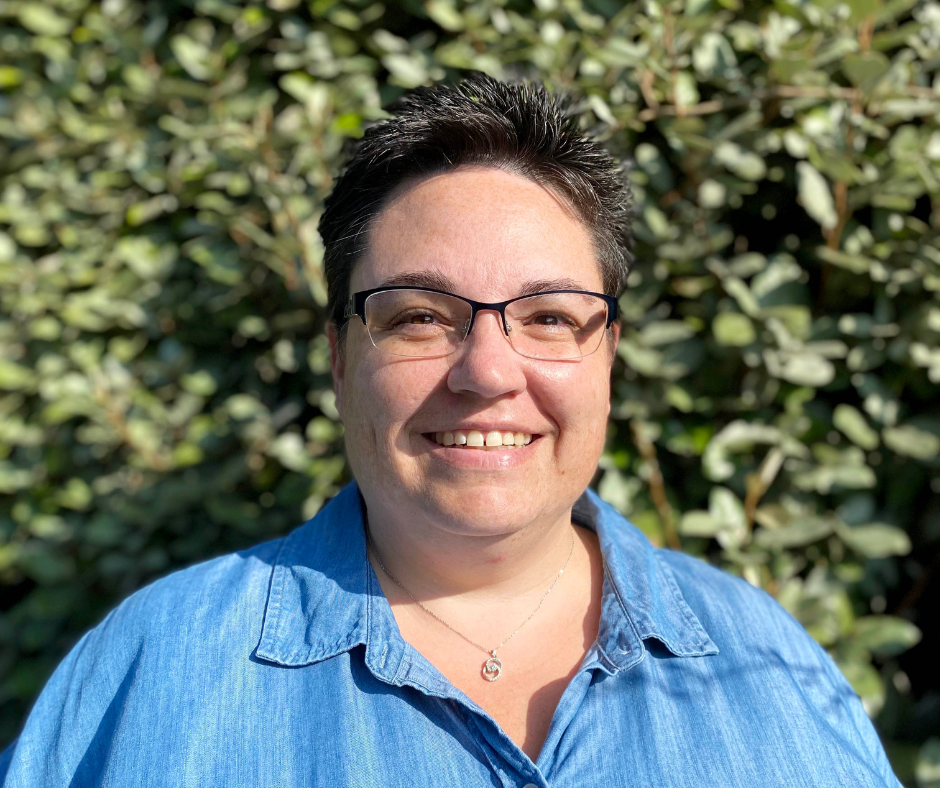 Operations Manager
Austin bembridge
Austin holds the role of Operations Manager at Coastal Carolina Vacations. He has the responsibility of leading all activities across the Maintenance, Housekeeping, and Pool & Spas operations to ensure complete satisfaction on all ends.
Tackling a challenge is one of Austin's strong suites. Being passionate about his job, you'll find him consulting with employees while strategizing procedures. Stating, "Knowing I'm apart of one's memorable vacation, is one of the best feelings anyone can have".
Austin was born and raised in rural Eastern North Carolina. Attending North Carolina State University, he continued his studies in Agriculture. Working on a farm at a young age, Austin pursued to learn more about what he grew up doing. A few years later he'd find a career he loved and was passionate for, the Hospitality Industry, on the beautiful Outer Banks of North Carolina. Catch Austin outside of work either at the beach or doing small yard projects.
Phone: (252) 489 - 4702
Customer Care Advisor
Miranda wolff
Miranda has the pleasure of assisting customers with any needs regarding housekeeping, maintenance, and pools & spas during their stay. Born and raised on the Outer Banks, her local knowledge provides customer's with expert insight for the area. Miranda loves to fish, boat, and hit the beach in her free time. The Outer Banks is special to her because of how unique the islands are, the local community support, and of course the beach!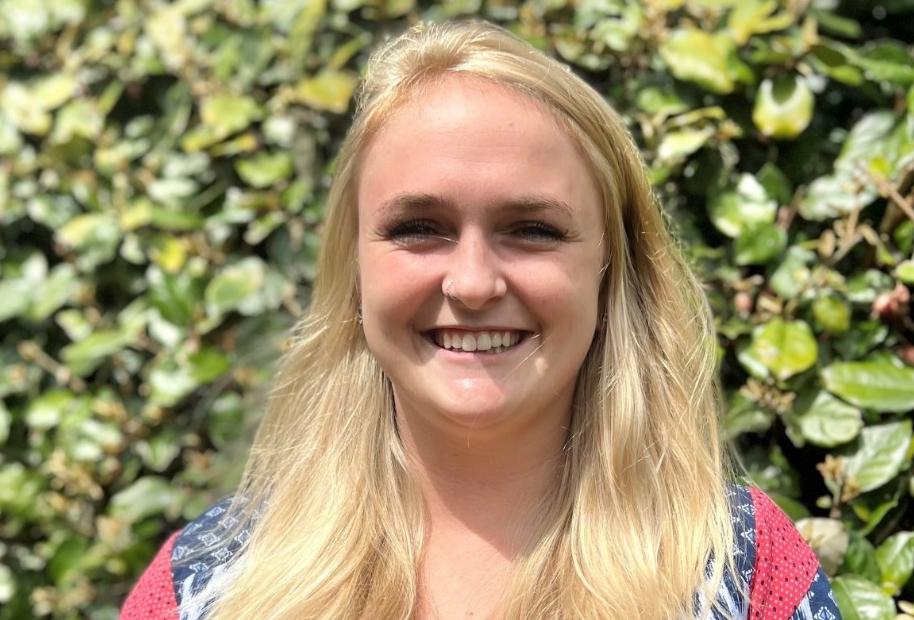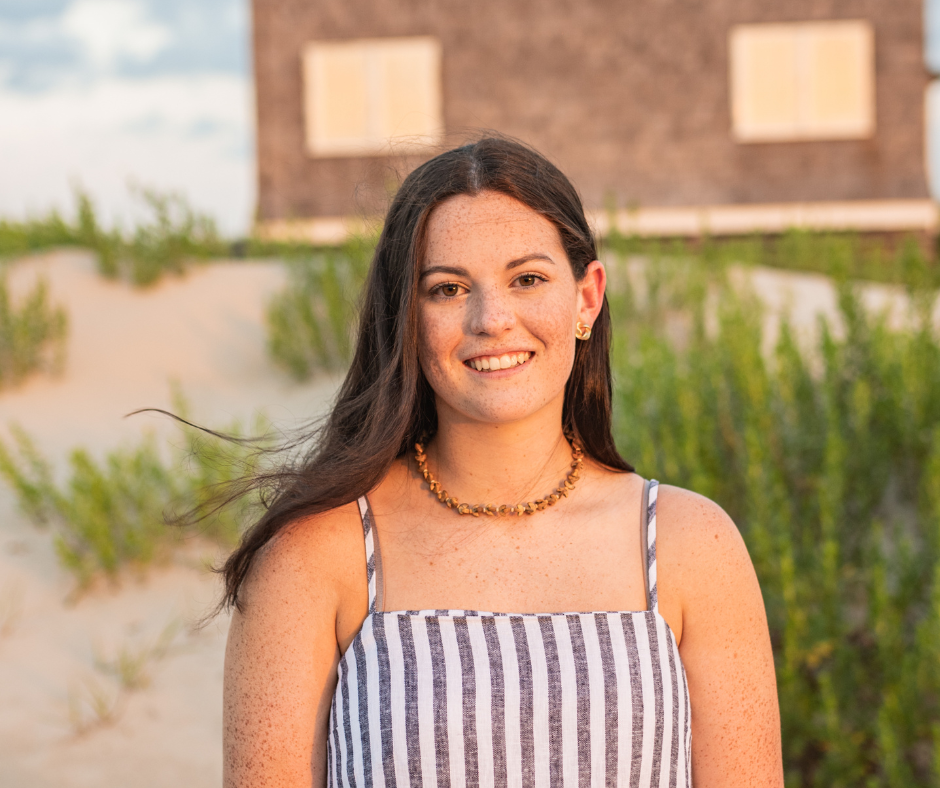 Customer Care Advisor
Makenna Sexton
MaKenna assists guests during their stay with any housekeeping, maintenance, or pool & spa needs. Born & raised on the Outer Banks, MaKenna has a plethora of local knowledge to share with customers. She loves to bake, cook, play volleyball, and hang out by the pool in her free time. Growing up with family in the Vacation Rental Industry on the OBX, she has a special appreciation for those who choose to vacation here. MaKenna now has the pleasure of sharing her love of home with guests alike.
Phone: (866) 938 - 7497
Web Specialist | Administration Support
Alyssa McDonald
Alyssa handles the data management and administrative support to ensure the website runs smoothly.
After being born and raised in the Northwest suburbs of Chicago, Alyssa moved to the Outer Banks in 2010 and began her career in the vacation rental industry in 2016. In 2019, she obtained her NC Brokers license and has assisted owners and guests with managing homes and vacations for almost a decade.
Alyssa enjoys sharing her love for the OBX with anyone she meets and is so grateful to call the beach "home." When out of the office, you will find her at the beach with her husband and daughter with a good book in hand, enjoying the Outer Banks to the fullest!
Phone: (866) 938 - 7497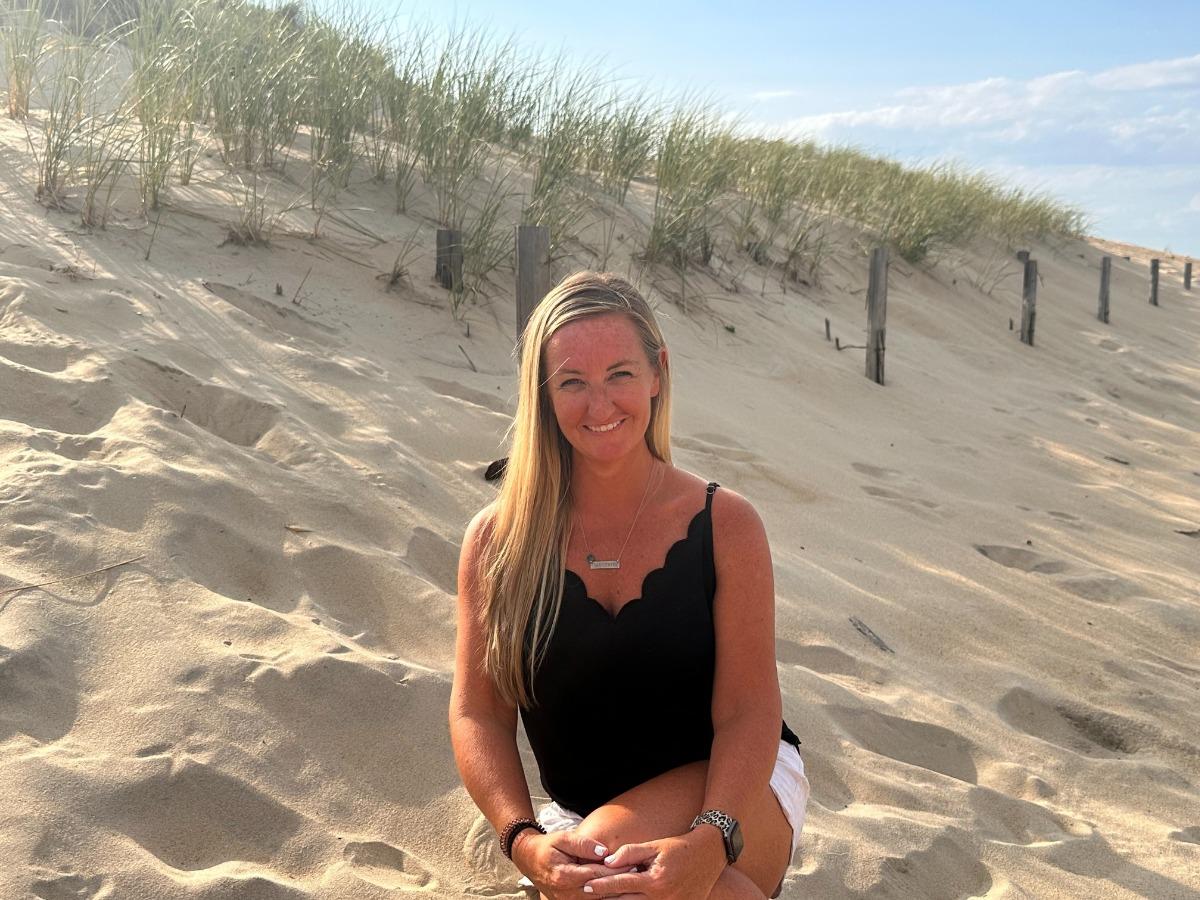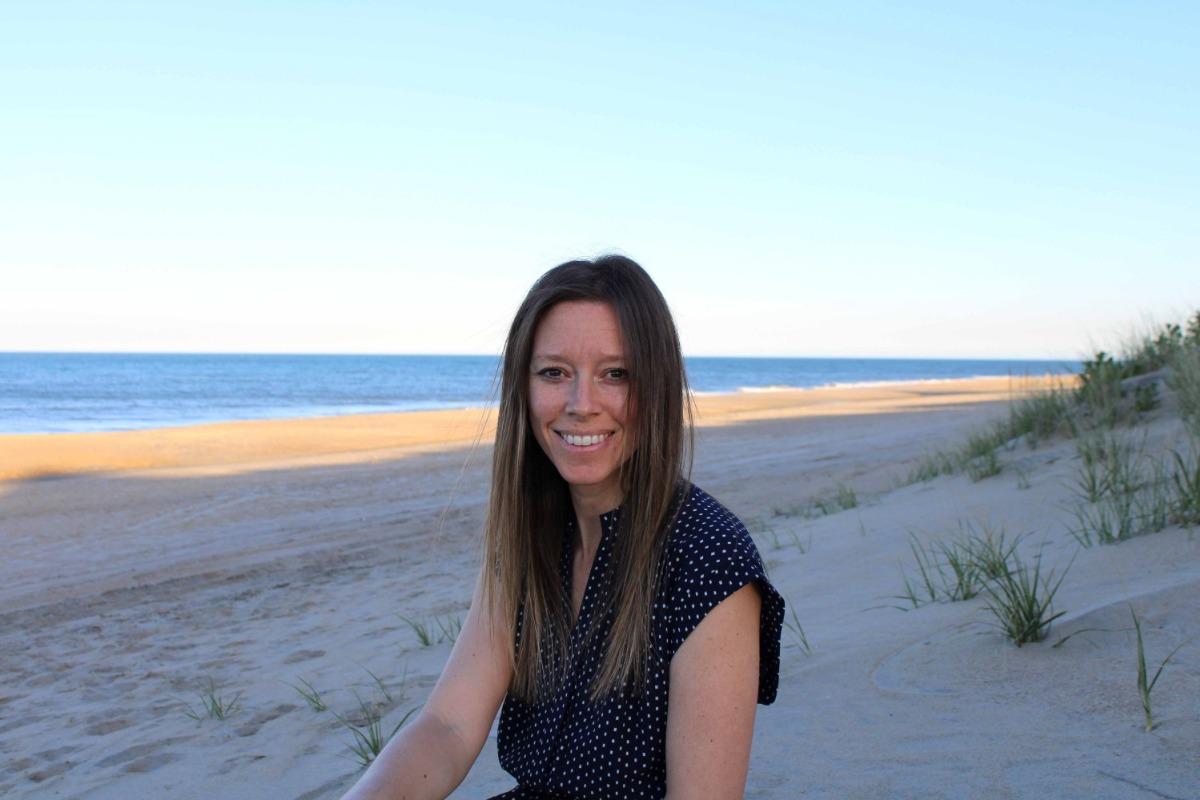 Marketing Coordinator
Rachel Landrum
Raised on the Outer Banks, Rachel has watched the islands change and gain in popularity. Her passion for brand management, content creation, and design, paired with her extensive knowledge of the OBX, affords marketing the islands to come both naturally and easily to her. Having started her career as a real estate photographer, Rachel has an eye for what sells your property. Her passion is ensuring that our brand and your home are showcased in its best light at all times.
Phone: (866) 938 - 7497
Accounting / Payroll Processing
candy basnight
Candy has had the pleasure of spending 43 years as an Outer Banks resident. She recently relocated and works remotely from the Eastern Shore of Maryland. With over 10 years of Real Estate and Property Management experience she is entrusted with handling the behind the scenes duties of processing owner funds, reviewing work orders, and payroll for the team. In her free time, Candy enjoys road trips, concerts, reading, yoga, and hanging with her dogs & chickens.
Phone: (866) 938 - 7497 Ext. 406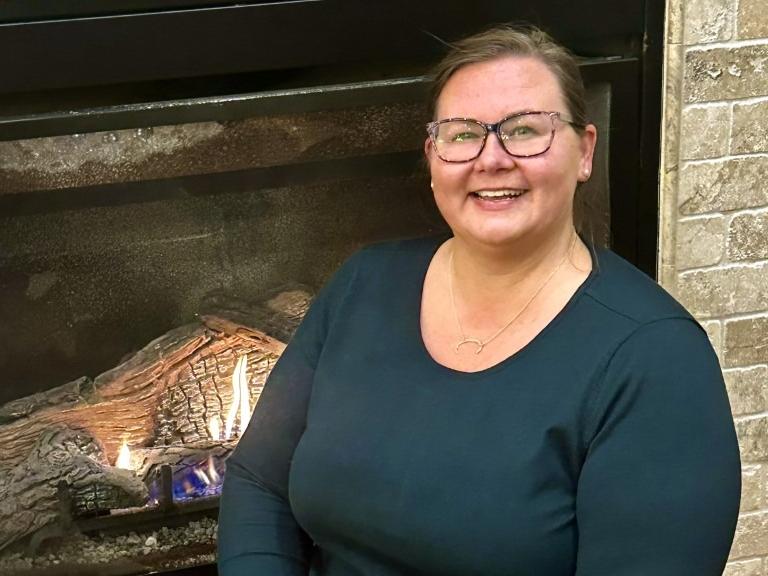 Owner / COO
Natalia Holshouser
Natalia is the Owner and Chief Operations Officer of Coastal Carolina Vacations. In this role, Natalia oversees all business operations to ensure and achieve superb owner and guest satisfaction along with the company's strategic goals.
Natalia has over eleven years of hospitality experience. During this period, she used her skills to manage high-volume operations and travel around the country to provide operational leadership. She took her career a notch up when she started to analyze and measure all aspects of the vacation rentals model, including operational efficiencies through artificial intelligence platforms, generating "real-time" actionable information for the various departments and locations at which she was involved.
Born and raised in Bogota, Colombia, Natalia always enjoyed exploring other cultures and traveling worldwide. She fell in love with the charm of the Outer Banks in 2004 and moved full-time to what she considered her second home since 2008. In her free time, she enjoys bowling, dancing to Zumba, and hunting sea glass.
Phone: (252) 489 - 4675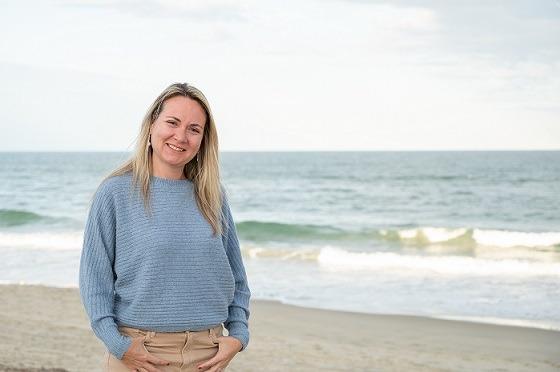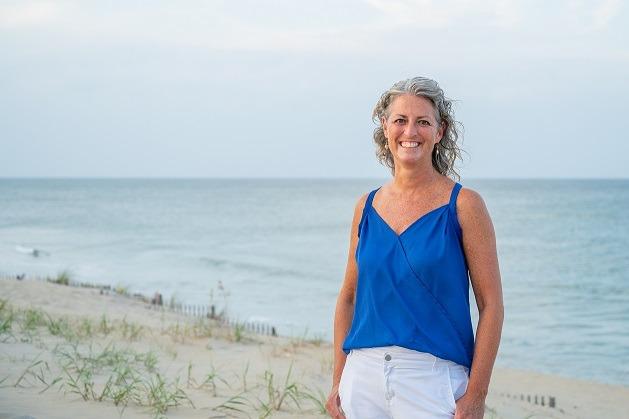 Owner / CEO / BIC
MAGGIE R. SEXTON
Maggie was born and raised on the Outer Banks alongside many generations before her on both parent's sides. She is a licensed NC Broker that has been in the vacation rental business since 1998. Passionate about her home, Maggie loves sharing the Outer Banks with both property owners and visitors alike. Seeing others bask in all that the Outer Banks has to offer makes her appreciate her home that much more. Her family is her life and she enjoys spending time with them and watching her daughters grow. In her spare time, Maggie loves completing small renovation projects around the house...although her husband isn't usually quite as enthused.
Phone: (252) 489 - 2004