Vanessa Watson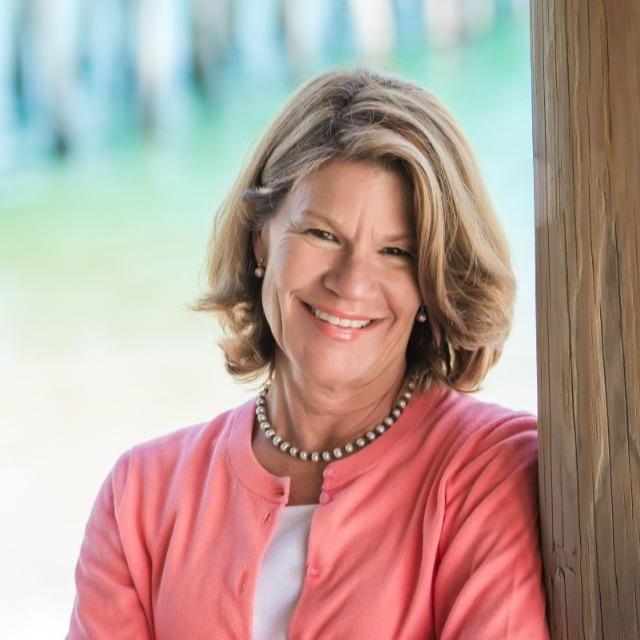 Vanessa was born and raised in Richmond, Virginia and spent her summers vacationing with her family in their Southern Shores home and working on the Outer Banks. She attended Mary Washington College and graduated from Virginia Commonwealth University with a B.S. in Mass Communications. Vanessa loved the Outer Banks so much that following her college graduation she decided to make the Outer Banks her permanent home. What better way to help others indulge their love of the Outer Banks than to help them find a home here too?
Vanessa has over 25 years of experience selling Outer Banks real estate and has sold oceanfront homes from $300,000 to $3,000,000.
The following are a few of the awards Vanessa has earned in her exceptional real estate career:
Recognized in the Wall Street Journal's Distinctive Properties and Estates Section as a member of The Dream Team for all real estate sales professionals in a national company franchise who had reached the top of their game and the -highest standards of excellence and delivering first-rate client service.
Placed in the top 5% of all sales professionals and teams nationwide in a national company franchise
Placed in the top 6% of all sales professionals and teams nationwide in a national company franchise.
Agent of the Month and Quarterly Top Producer on multiple occasions
Agent of the Year on multiple occasions
Recipient of the Outstanding Performance Award on multiple occasion
Received the Best Team Player, Most Helpful Agent, and the Agent that Other Agents Would Most Like to Work with In a Transaction as well.
Designations and Appointments
RRS (Recreation and Resort Specialist)
SFR Designation (Short Sales and Foreclosure Resource)
Appointment to the NCAR Professional Standards Committee
Appointment to the NCAR External Affairs Committee
Outer Banks Chamber of Commerce/Mariner's Club Member
As a local area expert with knowledge of the communities, Vanessa's objective is to work diligently to assist her clients in meeting their real estate goals. Her clients always come first and she does her very best to provide excellent and prompt customer service.
If you are considering buying or selling a home or would just like additional information about real estate on the Outer Banks, please don't hesitate to call or e-mail Vanessa.
A Personal Note from Vanessa:
I specialize in waterfront properties. I am so thankful to call the sound front my home. I never take for granted how fortunate I am to pull up to our home at the end of a long day and watch an amazing sunset. Each day is a new gift. My passion is sailing, Bill and I own a 36' Pearson, "Impulsive" and we love cruising when our schedules permit.
I have many things that I love about real estate but there's nothing like handing someone the keys or the code to their dream home upon completion of the purchase process. It's priceless!
Phone: 252.202.8181
"Been buying and selling real estate for 15 years and dealt with many, many realtors of varying quality. Vanessa was a consummate professional and refreshingly attentive to our actual needs. We are out of town so we had to rely on her discretion and judgment. She saw several properties for us and advised us to pass on a bunch until she found the right one. Will use her again on next one." Aaron
We worked with Vanessa on three different transactions over the past few years and I cannot say enough good things about her. In the super busy summer of 2020, she walked us through purchasing our first property. A year later when I wanted to look at buying a bigger place, she kept in touch constantly with potential properties that came on the market. I truly believe it was her experience and knowledge that got our offer on our current place accepted and I wouldn't have wanted anyone else on our side when we got caught up in an unnecessarily difficult sale of our first place. And, as a bonus, she was always happy to see our kids when they tagged along on showings. She's also been so helpful in connecting us to other professionals we have needed along the way. -- Melissa K.
"Vanessa is a true professional and I could not imagine having a better agent and trusted adviser in guiding us through the purchase of a new home in the Outer Banks of NC. She knows the ins and outs of the market, the builders and other vendors, the lenders and understands what is important to buyers. She was there to consult and guide us through every aspect of our home purchase and even lined up all the estimates for home improvements and repairs that we wanted to make. Vanessa is naturally personable and very responsive. If you are looking to buy or sell a home in the Outer Banks, I would highly recommend you speak with her." mphulsey